Helping You Achieve Your Home Dreams
SJCS promotes a holistic approach for homeowner's financial stability that combines financial and homeownership education classes with personalized counseling. SJCS offers a two-step process for prospective homebuyers that the Homebuyer's Academy and counseling in both English and Spanish. SJCS is a HUD-approved housing counseling agency and offers HUD-certified classes.
Saint Joseph's Carpenter Society is dedicated to assisting you in the process of becoming a homeowner. This is a big step on your financial future and our goal is to provide you with the tools and knowledge required for you to be successful.
Four Basic Steps to Homeownership through SJCS
Step 1 – Application: An application form can be downloaded from our website or copies are available in our offices. Complete, sign and return the application with the required documents as well as payment of $65 for one person or $90 for two persons in the form of a money order.
Step 2 – Homebuyer Academy Classes: Our Homebuyer's Academy classes consist of two series: Financial Fitness and Homebuyer Education. Classes are held twice a week for four weeks. Classes are offered in English and Spanish and are held both in-person and virtually. Additionally, there is an online course offered through eHome America.
Step 3 – Counseling: After completion of the Homebuyer Academy, you will make an appointment with one of our HUD Certified Housing Counselors. Your Counselor will meet with you to review your income, expenses, credit, and savings. A family budget will be created to assist with money management and future planning. With our assistance you will create a plan of action based upon your specific needs and goals which will identify the steps YOU will need to take in order to achieve your goal of homeownership.
Step 4 – Homebuying Proccess: An Action Plan developed by the counselor will show your level of readiness for buying a home. Once you have completed the steps your counselor will guide you through the process of obtaining a mortgage loan and finding available first-time homebuyer grants. Your counselor will also be available with advice and experience when you choose a house. Whether you purchase an SJCS home or from the real estate market, your housing counselor will be there to assist you with the home buying process until you turn your dream of homeownership into reality.
If you have any questions regarding the homeowner's process, please contact Sandra Walden at (856) 966-8117, extension 219. SJCS staff is available to answer your questions about owning a home or participating in SJCS's homeowner education classes.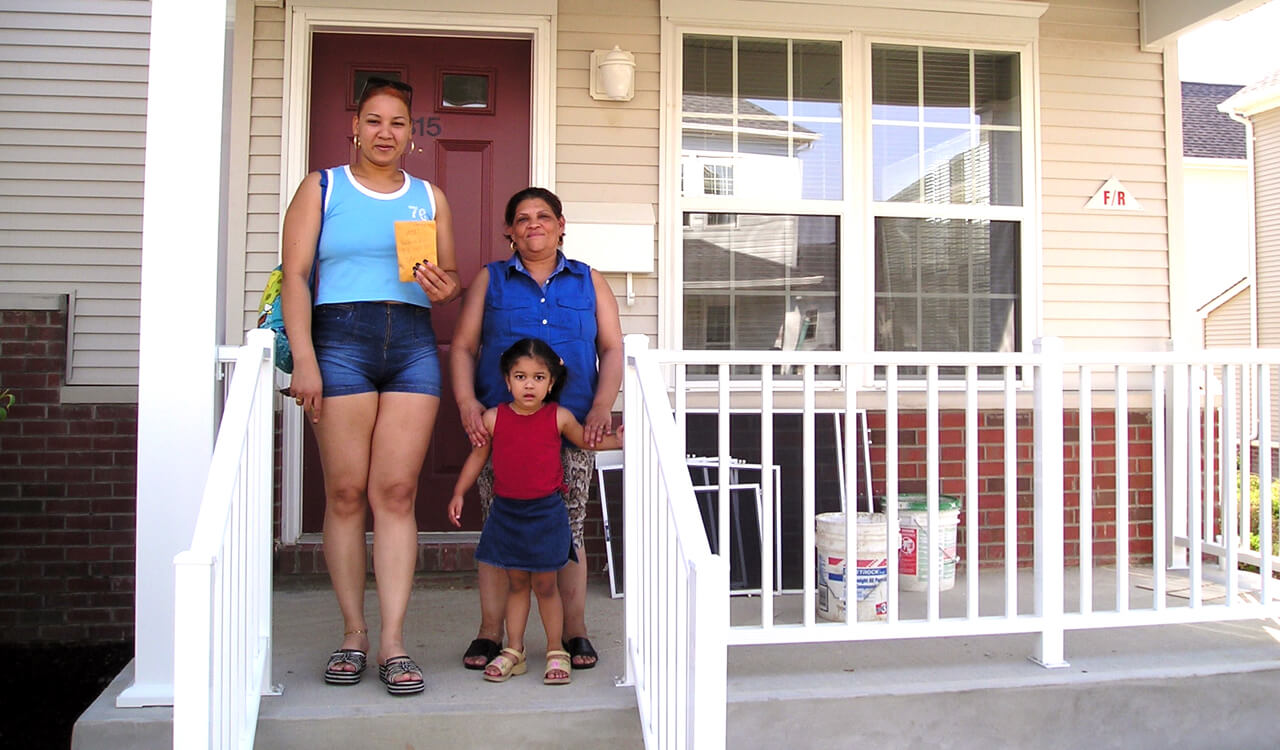 DO'S & DONT'S of the Home Purchase Process
DO NOT purchase a car
DO NOT get new credit cards
DO NOT apply for any new accounts (furniture, loans, etc.)
DO NOT make cash deposits into your bank  accounts – unless you can fully document them
DO NOT change jobs until you close on your home
DO NOT pull your credit report
DO NOT co-sign for anyone
DO continue to save
DO continue to work your full work schedule (40-hours per week)
DO reply to your lender's request for information immediately.