Mission
Saint Joseph's Carpenter Society strives to improve the quality of life of the people of the City of Camden and its surrounding communities by promoting affordable housing and neighborhood development. Through our initiatives, we encourage people to take charge of their lives and become active community members.
To that end, Saint Joseph's Carpenter Society is regionally recognized as a leader in Camden's revitalization. Our efforts, both in housing and economic development, have resulted in increased property values within a stable, mixed-income neighborhood. Strategic partnerships have helped us expand educational and employment opportunities, grow Camden's housing market, improve public safety, strengthen commercial activity and raise the aesthetic appeal of the neighborhood.
History
Saint Joseph's Carpenter Society's founder, Bob McDermott, grew up in East Camden during the 1940s and 1950s as a member of a Catholic family in the solid working class neighborhood that East Camden had become.   After attending St. Mary's Seminary in Baltimore, MD and serving as a parish priest in the Camden diocese, Msgr. McDermott was named pastor of his childhood East Camden parish in 1985 and returned to see a deteriorated neighborhood, different from what he remembered as a child.  Most striking to him was the entire row of vacant and burned out homes immediately across the street from the church and the exorbitant number of boarded and abandoned buildings that dominated the streetscape.   
Msgr. McDermott was committed to returning East Camden to the family-oriented neighborhood he knew as a child and made it his priority to rebuild the community.  He founded Saint Joseph's Carpenter Society (SJCS) during his first year leading the church in response to a Vietnamese refugee parishioner who desperately needed adequate housing for his family of nine. In 1986, SJCS renovated a home for the family and used that first renovation project to start its revitalization effort to transform East Camden, block by block, into a neighborhood offering a bright future for all its families.
For over thirty years, SJCS' revitalization tenure in East Camden helped to stabilize the neighborhood.   Today, the neighborhood's housing vacancy rate is lower than and its homeownership rate greater than that of Camden's overall.  One of the most vibrant commercial corridors in all of Camden is East Camden's Federal Street, which offers residents two grocery stores, culturally-rich restaurants, national chain stores, and the only neighborhood branch of a major bank in the city.  Dispersed throughout the corridor are also many small, corner bodegas where residents can obtain diverse multi-ethnic sundries. East Camden's steady progression has gained attention in the Greater Philadelphia region and planted the seeds for additional outside investment.  Newly constructed housing developments and companies are a part of the neighborhood's new landscape.
In addition, SJCS is also now engaged in housing production outside of East Camden. SJCS is active in other neighborhoods within the City of Camden but is also partnering with various municipalities in South Jersey to reduce the existence of abandoned housing and bring life back to zombie houses with families.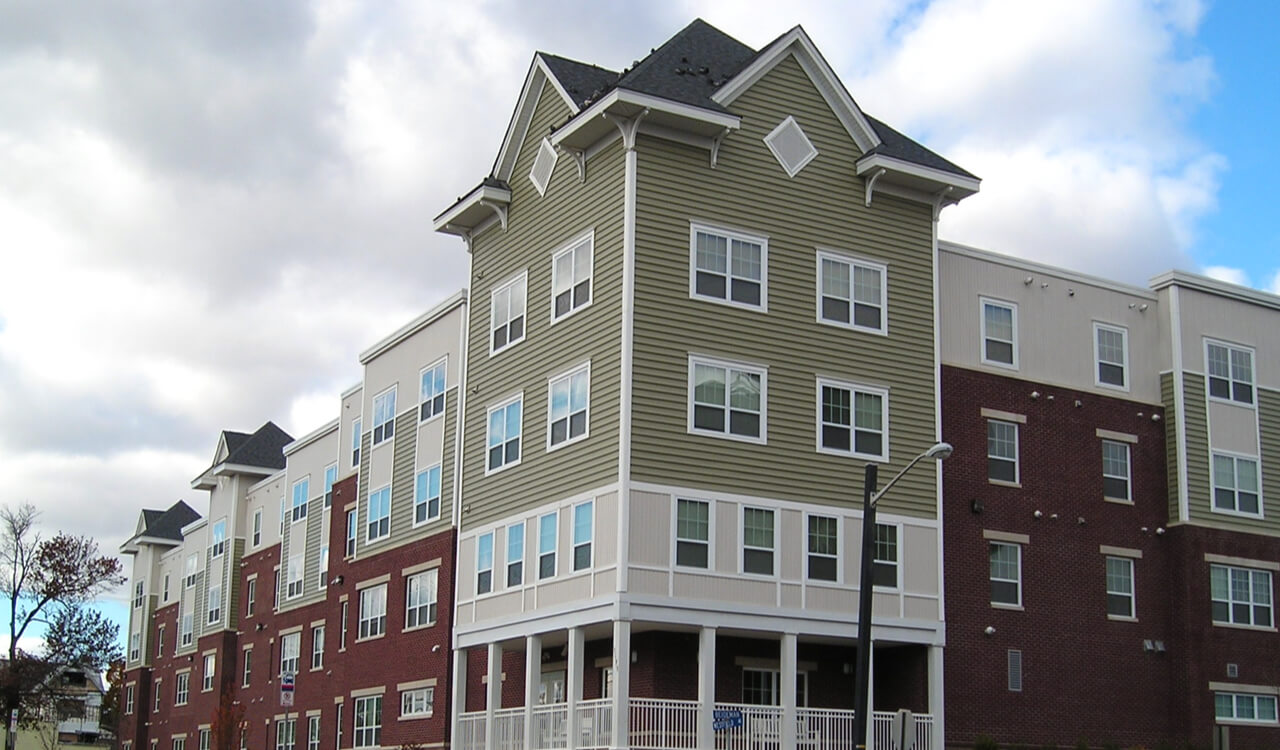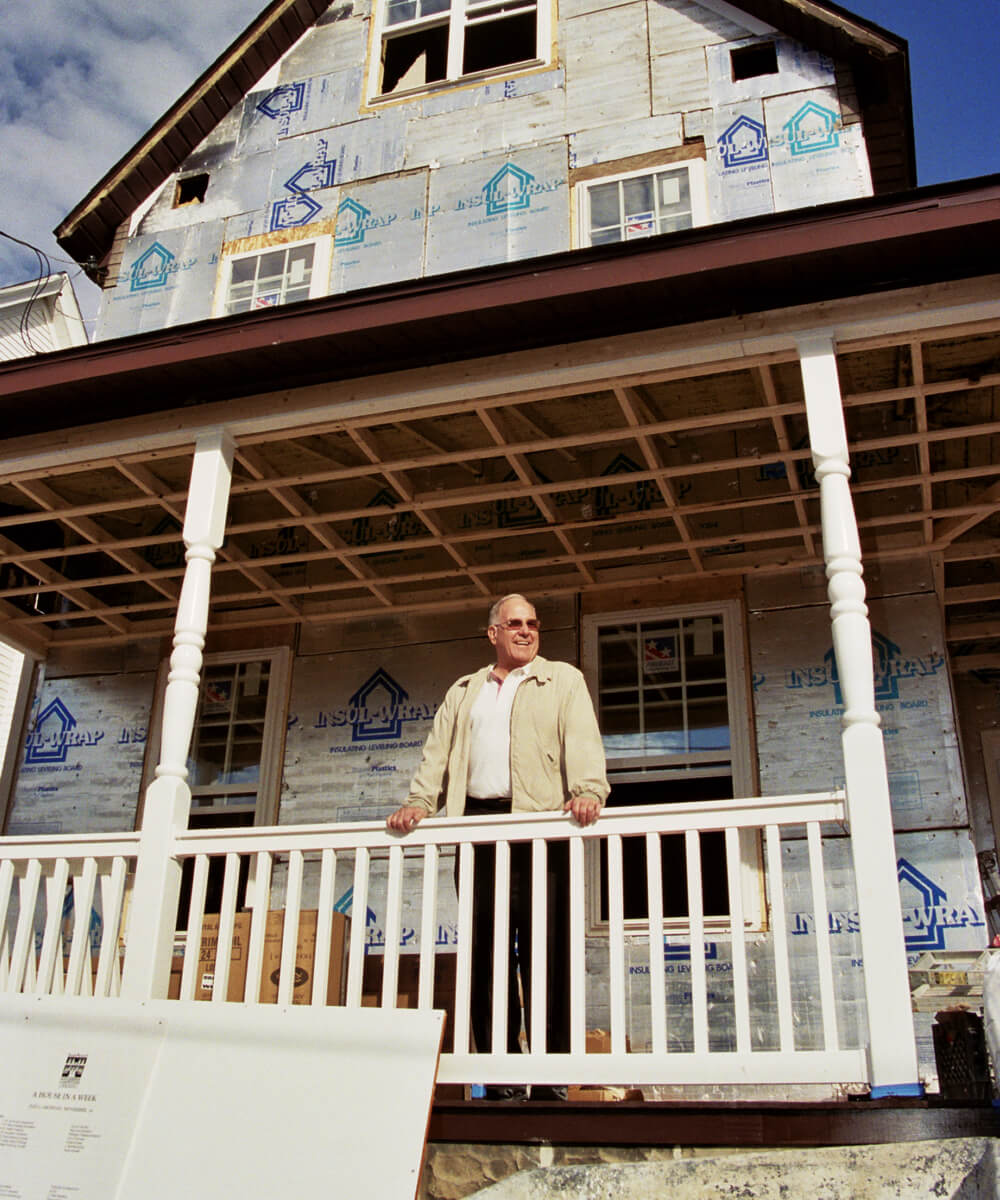 SJCS's core mission today is to target abandoned and very poor condition homes for selective acquisition, rehabilitation, and sale to neighborhood families. To do this, SJCS utilizes a three phased redevelopment model under the guidance of market based development and neighborhood planning. SJCS works from areas of health to stabilize the community while also slowly raising the market value of SJCS homes. This combination has resulted in an increased market valuation of the overall target neighborhood, not just SJCS homes.
SJCS is a chartered member of NeighborWorks America, a network of over 240 community development organizations nationwide. Attaining chartered member status indicates that SJCS meets criteria that demonstrates excellence in leadership, organizational ability, and financial capacity. To be eligible for membership in the NeighborWorks network, organizations must have:
A resident-led partnership between residents, business leaders and government representatives

A mission to revitalize communities and produce affordable housing

Broad community support for programmatic work; and

The ability to accomplish the mission by maintaining high standards for program operations and service delivery.